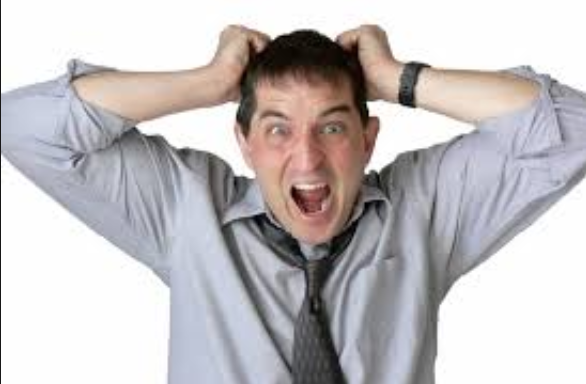 Surviving Being Rejected After A Job Interview
I'm sitting here writing you this newsletter and cannot believe that we are almost half way through the month of August. Where has this summer gone? I don't know what goals you have set for yourself to accomplish over the summer, but one goal of mine was to plant an organic garden and watch the fruits of my labor. One thing I must say is that I was very impressed. I've planted a lot of things before, but never had results. I would get so darn frustrated asking myself "what did I do wrong?" Well, this year I was determined to learn how to plant a garden so that I can get some veggies. I can't say I've mastered gardening, but I have tomatoes growing out my ears and lots of squash and zucchini. So I'm more than happy.
It's the same thing when we look at life in general; we always set goals and expectations for ourselves trying to achieve maximum results, but often times fall short.
How many times have you gone on an interview just to hear, "Sorry, we decided to go with another candidate."? You sit there and ponder on what you did wrong. You showed up early, made sure you had dressed appropriately and presented yourself well. What happened? Why didn't you nail it? You go back to the drawing board and often times find yourself rewriting your resume and or cv letter, trying to find a better way to stand out from the thousands of other applicants. Perhaps you'll even try to find a better way to express yourself. Yet, no matter how many times you try to change this or that, it just seems like a dead end road with no light at the end of the tunnel.
If you feel like throwing in the towel and screaming for HELP, well, you are not alone. I talk to hundreds of people a week who are in the exact same situation as you are. I'm going to give you some tips on how you can learn to stand out from your competition, as well as be able to keep your head up if you don't land the interview on the first shot.
Here are a few tips that you have to keep in mind when interviewing:
1)
You are not the first person that they have seen so you need to find a way to stand out.
You must give them a reason to want to hire
you on the spot or move you up to meet with someone higher up in the company.
2)
(How to do this). Today interviews are being conducted with behavioral based questioning which is often set up to make you fail. You don't want to fall into this trap. What you want to do
is be able to build a relationship with the interviewer
. Find out as much about him/her, the company, the position, the team you'd be working with, responsibilities etc
…

3)
A company already knows so much about you.
Don't go in there trying to regurgitate your resume to them.
They know what you can do and what you can't do.
Just be yourself and be honest
. Show them that you are willing to learn and that you are a team player. Being open and honest with a company is key. They are not expecting you to know everything. Lead with stories. Stories sell, facts tell. They are not concerned with your credentials; they are more concerned with what you've done in the past with other companies to propel a company forward.
4)
A really great way to seal a deal on the interview is to
have a plan, a marketing plan that you can present to them
. Why is this?
You're there to be a visionary for them.
The quicker you paint their canvas, the faster you get your foot in the door. You can design your plan through
www.leancanvas.com
.
Before handling this step there is a lot of research that needs to be done on your part to know what a company is looking for and the goals in which the company is looking to achieve. Another great website to find information within a company is
www.glassdoor.com
. The best way to honestly find out inside information about a company is to ask its current employees and team leaders by communicating with them right on Linked In under the company section. Again leading with questions to engage your audience is key. Anyone will help you if you know how to attract them to what it is you are purposing.
Don't beat yourself up if you are not the one selected for the position. Everyone needs to perfect their interviewing skills, but this comes with time. If you have been working in any one career for 10+ years, you have not put these skills to use. The best advice is to practice interviewing with someone you know. Ask questions and have them critique you.
Building report and relationships is key with your potential employer. The interview doesn't start the minute you sit in the HOT seat. You should be building report on social media such as linked in with the hiring managers prior to getting to the interview. Questions you can be asking to spark their interest so that they will respond back to you and invite you in for the interview are. Here is a script I give my clients that works to get results:
Hi (name) I see that you are (title of position at company). I'm very inspired by your (pick something out on their resume that is impressive) i.e. head of sales, an accomplishment or award the one (people like it when you compliment them) I'm currently looking to network with like minded individuals such as yourself. (name of person) how long have you been working (name of company) and what has inspired you the most to work for this company and or field?
Other questions to ask:
-What do you love most about your field?, Can you tell me more about the company you work for as I'm unfamiliar with what they do? Can you tell me more about yourself that isn't already portrayed on your Linked In profile as I'm looking to connect with like minded individuals such as yourself? I'm new to the industry so what kind of advice would you give an individual like myself?
This gives the hiring managers something to think about. This is the first step in building a bridge between you and them. Any time you give someone the platform to talk about themselves they will. It's just a matter of knowing how to do it.
EXAMPLE:
Now I'm curious…
Have you ever felt TOTALLY REJECTED DURING YOUR JOB HUNT? What steps did you TAKE TO GET THROUGH THIS REALLY TOUGH TIME?
If you have any insight or experience to share, I want to know about it in the comments below.
This is so important as YOUR SELF-CONFIDENCE AND BELIEF IN YOURSELF ARE ON THE LINE HERE.
Seriously. If you've ever been in THIS TYPE OF PAINFUL POSITION — especially when it comes to finally getting hired — then you know how painful and frustrating it feels.
Hearing the experiences from other folks who've been there, done that, and made it to the other side really makes a huge, positive difference.
Thank you, as always, for reading and sharing your genius!
I believe in you,
Courtney
YOU MAY ENJOY THESE POSTS AS WELL ...