How Would You Like To Be Able To Do What You LOVE To Do AND
Get Paid Well To Do It …???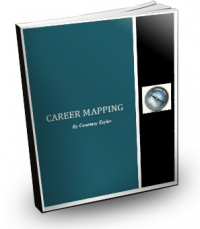 "Fool Proof Formula For Finding Your PERFECT Job"

How to create a MASTERFUL road map to job and career satisfaction
in a confusing and wildly changing marketplace!
Find out how I went from being totally exhausted, confused, unappreciated and under compensated to doing work I love and get paid handsomely to do! And … how you can do it too! It's easier than you think …


Stop being frustrated and stressed out trying to figure out the best career path for you. Right NOW … you can follow the step-by-step career map I personally used to reinvent and recreate my own career and that has been used by all of my clients who are now working in jobs they love and earning more than they ever did!!
Dear Stressed Out Career Seeker, Marketplace Burnout or Dis-Satisfied Employee,

Are you tired of waking up and doing the same thing day in and day out, day after endless day? Are you asking yourself "why in the heck AM I doing this? Is this all there is to life?" If you are, you are trying to figure out what you SHOULD BE doing in life. And … you are sick and tired of SETTLING FOR LESS … just because you have work, just because you have a JOB while so many other people don't!! You're collecting a regular paycheck but you know you could be doing way better for yourself. If that sounds familiar, you are not going to want to miss the special "Career Mapping" report I prepared just for you!
You would be surprised how many people I talk to who don't even know what their true skills are and what they are really good at. Way too many people have a vision and a goal, but don't know what they are truly supposed to be doing, so they have no way of defining it, using it and activating it! Sad but true, most people will die with their special song inside of them rather than out in the world where it is intended to be. I knew that I couldn't allow this to happen to me and if you are reading this, I KNOW that you don't want this to happen to YOU!!

Learn the steps to:

Discovering your unique purpose and special gifts in the marketplace

Identifying what your strengths and weaknesses are and how to use BOTH to your advantage
The absolute BEST kind of work you should be doing to be happy and satisfied every day
Identifying the best kind of work environment for you based on your personality and characteristic traits
Built in worksheets to make it really easy
Read What Others Say About Courtney's Ability To Help Others
Create A Viable Career Map

Still not convinced that you can do this too? Don't take our word for it! Read on to see why other former marketplace burnouts are raving about Courtney's methodologies:
"I just wanted to take a moment to thank Courtney for providing me two connections for possible jobs today. She sent along contact information and I have calls in. Hopefully I'll be a fit for one of them. THANK YOU COURTNEY for the help, it is truly appreciated. I'd love to link to you and leave a recommendation if you would like."
"I just want to take a second and let everybody know that is either following this thread, has replied to it, or is ignoring it that I could not be happier that I replied to this way back near it's start. Since then, Courtney and I went back a forth on the email, she sent me connections to four recruiters who are now hunting for me. We have since talked on the phone for almost an hour. Courtney basically interviewed me to find out what I am all about and what I have exactly done. She has taken on some of my companies of interest where I have applications in, trying to break through for me, is refreshing my resume, and has basically become an employee working to find me a job." "Do not be a fool and not connect with her, if she has a lead, she will provide it. If it's a job on her board, she'll connect you. If it's a recruiter in her network, she'll connect you. Since being laid off end of October 2010, this is the best I've felt about the new career search in a long time." You can email me or even call me if you want to know more before you connect. toddburnsnua@yahoo.com or view my profile.
"My name is Ellen Knutsen and I am a marketing professional seeking employment in the Marketing/ Sales industry. Through linked in I have connected with Ms. Courtney Taylor. As many of you already know, looking for work is a full time job! I reached out to Ms Taylor to help make revisions to my existing resume. Ms. Taylor helped me organize, quantify and present my unique value in the industry .There are many professionals out there that charge a bundle of money and feed you promises. This is what sets Ms Taylor aside from all of the rest she really cares about you and your future. Ms. Taylor focuses on your individual qualities and where your contributions are recognized. I would highly recommend Ms. Taylor's experience and services." Sincerely, Ellen Knutsen
"I just wanted say that I have been very satisfied with your services that you have provided for me so far. I would highly recommend your services to anyone that needs a professional resume done for them." Thanks again, Sandy
Courtney, "It was great speaking with you. I love your attitude and passion for helping to educate and better people's lives. I appreciate you taking the time to coach me and provide me with skills and strategies to land me my next job as well as to make me a better rounded individual." I look forward to speaking with you in the upcoming days . Thanks again for your knowledge and help!
Find out what you are meant to be doing and
get paid well for doing work that you LOVE doing!
 Report Will Show You How To
Reinvent Yourself and Your Career!

Get It NOW!!